Услуги, предоставляемые отелем
Зал завтраков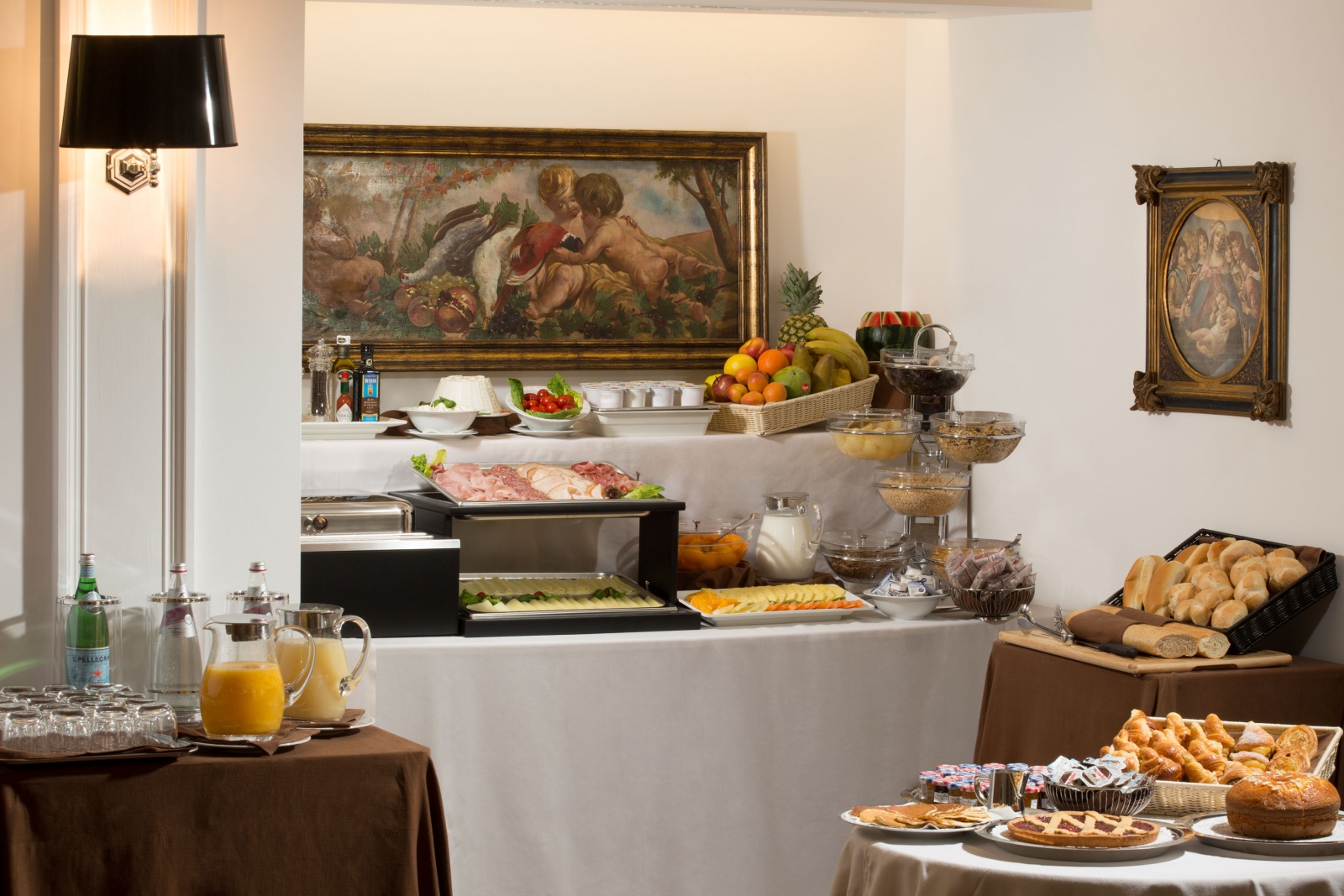 Завтрак сервируется в красиво оформленном зале, где есть своя "изюминка": фрагмент пола выполнен из обожженной глиняной плитки, в духе традиций древнеримской архитектуры.
Весной и летом можно наслаждаться завтраком во внутреннем дворике-патио под сенью причудливых растений, там же после обеда гости могут приобщиться к чайной церемонии с большим ассортиментом чая.
Американский бар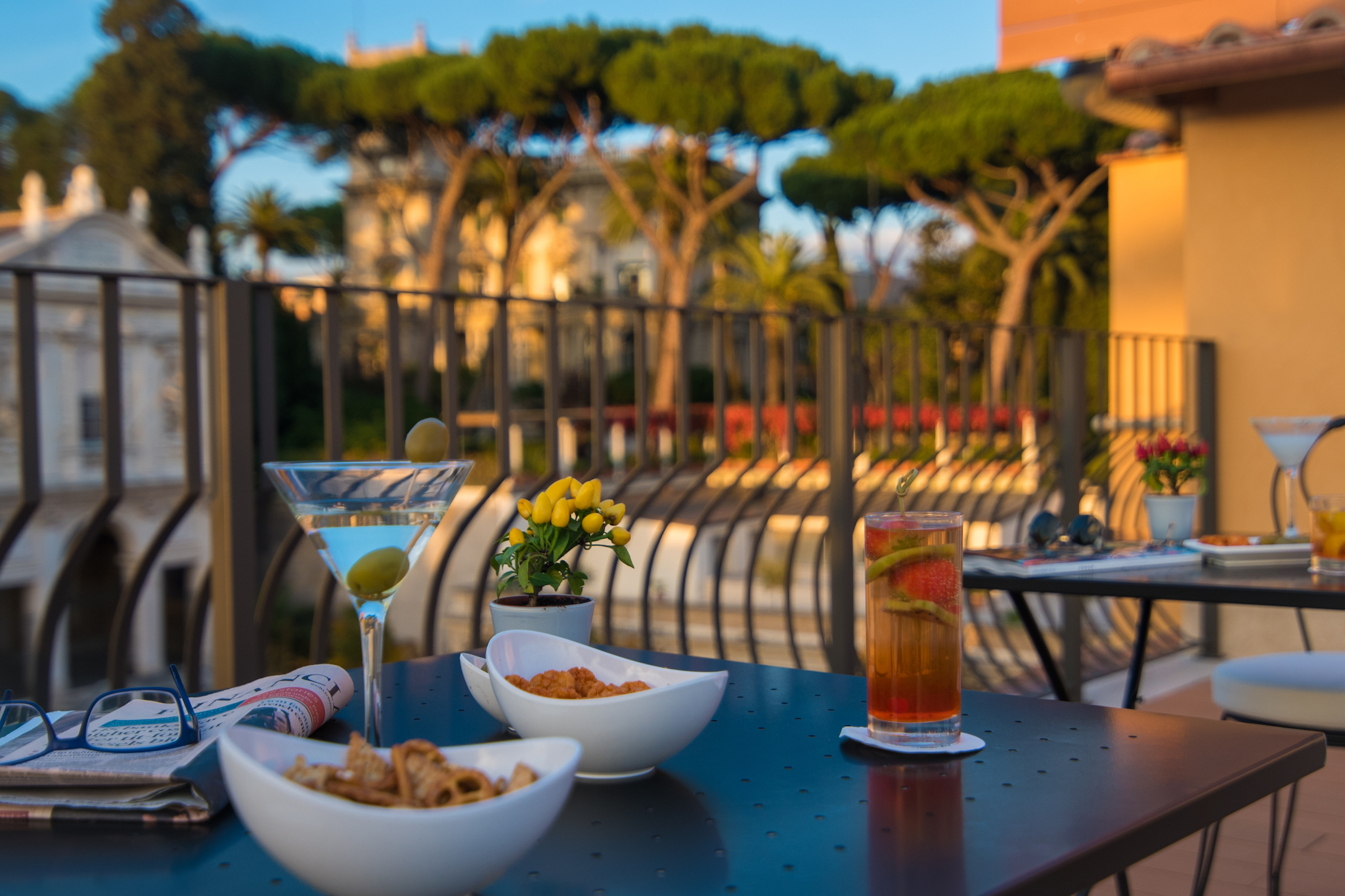 Рядом с главным холлом гостей рады обслужить в американском баре. Бармен предлагает большой выбор фирменных коктейлей, к которым подаются тарелочки вкусных закусок. Днем гостям подадут чай или кофе с гурманским десертом. А можно просто заказать рюмочку ликера или бокал доброго вина. Вечером торжественное событие приятно отметить фужером изысканного вина или шампанского.
При желании можно заказать еду и напитки в номера.
Терраса The Terrace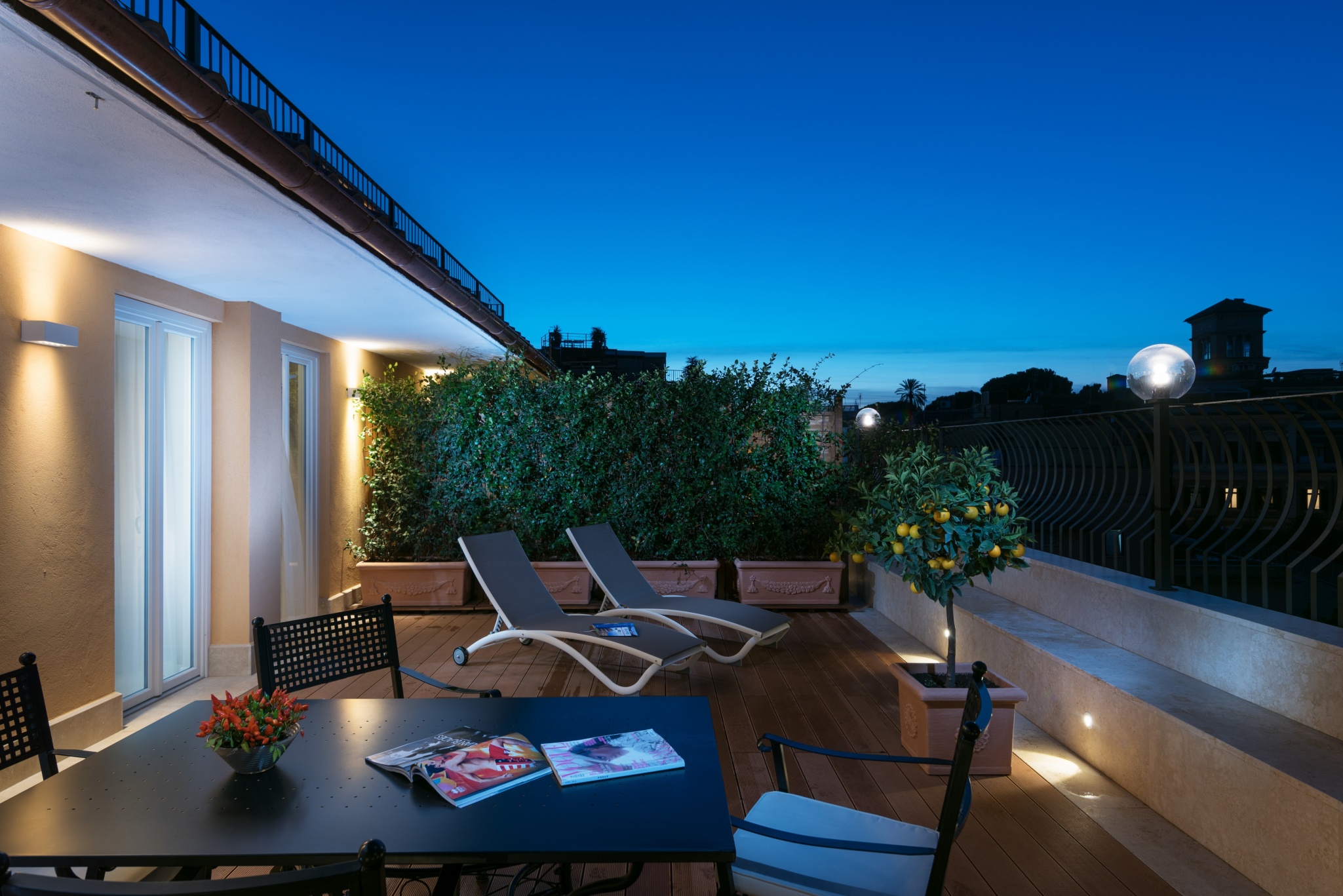 С мая по октябрь на крыше отеля открыта летняя терраса, с которой открывается чудесный вид на прелестный садик Колледжа при Соборе Св.Исидора. Здесь гости могут непринужденно пообщаться, попробовать коктейль, отведать ароматные закуски с мангала и полюбоваться чарующими видами Рима.
Трудно придумать лучший антураж для фуршета, вечернего аперитива или корпоративного коктейля. На террасе комфортно разместятся небольшие, до 20 человек, компании или до 100 человек в формате фуршета
Для предварительного заказа мероприятия обращайтесь по адресу: marketing@hoteldegliartisti.com
Солярий и джакузи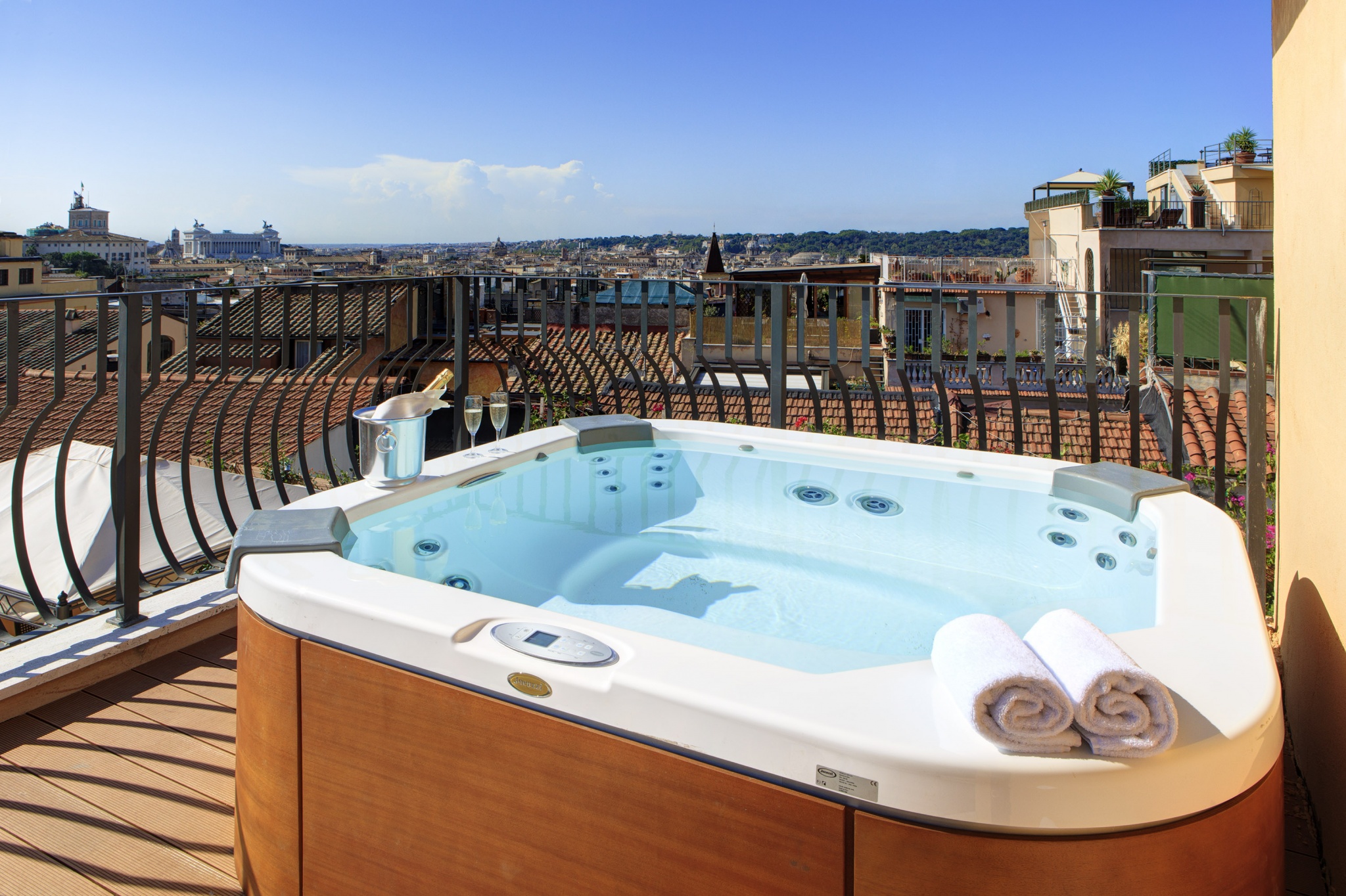 В летнее время гостям предлагается посетить наш замечательный солярий с джакузи, расположенный на крыше. Оттуда с высоты птичьего полета видна панорама Рима, от колесницы на крыше Алтаря Отечества до величественного купола Собора Святого Петра. Запотевший бокал шампанского с легкими закусками из бара под южным небом прекрасно дополняет картину.
Полный запрет на курение
Курение в Отеле Дельи Артисти категорически запрещено.
 С нарушителей взыскивается штраф от 250 до 500 евро в счет оплаты полной углубленной уборки номера.
Специальные предложения
Discover your Benefit
Only on Our Official Website
Book Now and Have a Free Manet Smartphone
Discover our Suites
Suite 'n Go - Free Transfer
Все предложения

Официальный сайт
Забронировать напрямую
Новый роскошный 4* отель предлагает своим гостям высокие стандарты качества, достижения технологии и комфортное проживание в сочетании с бережным отношением к истории
Замечательное расположение рядом с элегантной Испанской Лестницей и отреставрированными кварталами для шоппинга.
Городской оазис в сердце Рима - отель, где новейшие технологии удачно дополняют классический стиль.